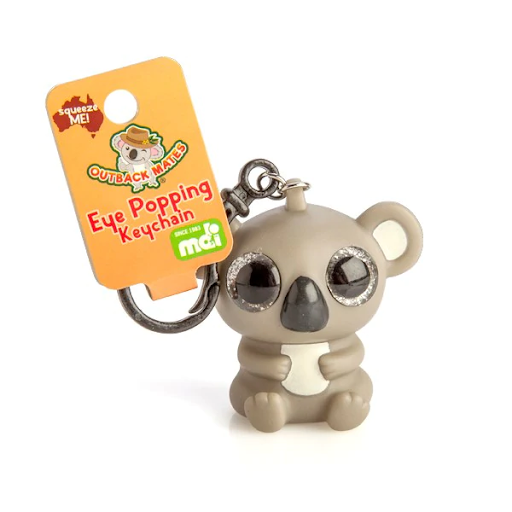 Keychains are used for many years to keep the keys to vehicles, homes, and offices. There are various cute keyrings designs that come with useful tools which include flashlights, charging cables, bottle openers, and wallets. They are available in different forms such as keychain bracelets and carabiners. The main purpose of keychains is to keep your multiple keys safe.
The ideal keychain will include an aspect that will assist you during an emergency and day. It is also the best idea to present or get multi-functional keyrings as a present, which come with a variety of functions and suit your preferences. Look through the below-mentioned keychains to find something you want, or continue reading to know more about different keychains:
Types of Keyrings
Keyring accessories are the most versatile items you can have about you, as they can be used for a variety of purposes. There are various types of keychains that are enlisted as:
1. Personalized Keychain:
Are you looking for a present for your friend and family member? A customized keyring is a fantastic option. A conventional keyring is usually attached with a chain of steel, which is then attached to a customized object. Metal, rubber, leather, and plastic are common materials for personalized keychains.
2. Lanyard Keychain:
Lanyard keychains are made up of 360-degree steel and a conventional keychain that connects the keyring and allow lanyard users to wear around the wrist, neck, or keep in a pocket. Satin, braided leather, nylon, silk, braided, polyester, and paracord are just a few of the materials that can be used to make lanyards.
3. Carabiner Keychain:
Carabiner keychains are in high demand for people who enjoy getting outside in their leisure time since they can be used to keep water bottles, keys, and a torch close to all times while camping, hiking, or boating. These key ring accessories are frequently attached to a person's backpack or belt loop so they don't have to tension about cramming multiple keys into their pocket.
4. Utility Keychain:
Utility keychains can come in handy in a variety of circumstances throughout the day. It would be ideal to be able to carry your toolbox to any place where you won't go, due to its weight and sheer size, this is simply not practical. On the other hand, a utility keyring allows you to carry a variety of useful pocket tools with you at all times.
5. Wallet Keychain:
Wallet keychains consist of the cash and card-carrying capabilities of a wallet along with the key-holding capabilities of a keyring, allowing you to attach your keys with your wallet or also connect your wallet to your purse or bag, preventing it from falling out or being stolen. Wallet keychains may feature one or two conventional keychains, with wallet sizes ranging from simple coin purse keyrings to cardholder keyrings to full wallet keyrings, which can be large.
Ending notes
These are some creative cute keychain ideas that are only used to keep your keys but also have functions. It is a perfect gift item to give your friends and family members.