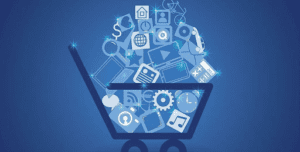 You cannot touch, hold, or taste digital products, but you can use them for learning and entertainment. Those digital products can be music, videos, ebooks, online courses, and more. Today, they are gaining immense popularity and ease of distribution. In fact, various entrepreneurs are building their entire business considering those intangible goods or launching digital products lines that complement the physical products or services they provide. 
Even if you have an existing website, social media channel, or blog, make the best use of the same. All you need is to create an account with Shoprocket and align the digital goods to sell online repeatedly to the different customers by – 
replenishing your inventory

making them ideal for creatives and artists 

making them ideal for educators and freelancers
What do you need to know about digital products?
The digital product is considered an intangible asset or a piece of media that you can sell and distribute constantly online without replenishing your inventory. These products come in the form of downloadable or streamable files, including – 
PDFs

Videos

Plugins

Templates

MP3
Digital products have different advantages that make them an effective option to sell – 
Low overhead costs – You get rid of the options of holding inventory or paying any shipping charges. 
Extremely high-profit margins – There is no additional recurring cost of goods, so you can easily get the majority of sales in terms of profits. 
Potential to automate – Undoubtedly, you can get the orders instantly, which allows you to fulfill your requirements.
Flexible products – You can provide free products to create email lists, monthly paid subscriptions to access the exclusive digital content, or a license to use the digital products. Further, you get the options for incorporating digital products into your business. 
Digital Goods to Sell Online
Sell online courses or ebooks
If you think you are an expert in a particular thing, digital products can be an effective way to grab that information and sell it to those who are looking for the material to learn online. In case there are different videos or tutorials on YouTube that you want to teach, you can compete with others by delivering the promises through your content. 
Sell license for your digital assets.
You can choose from the stock photos or video footage, music, and sound effects uploaded by the creatives that other creatives can use to enhance their style of work. However, when you offer licenses to people, you can charge them to get access to your digital assets. Some marketplaces also offer 50% in commission on every sale, so get started by thinking about the type of asset they will use to create the products in demand. 
Sell membership to provide access to exclusive digital products
You can even bundle your digital products together and provide access to those who consider the paid subscription for generating the relevant revenue. This approach is a go-to option if you want to maintain a growing collection of premium content. In some cases, you can get money for the existing content marketing efforts with paid digital subscriptions. 
You can monetize your talents or the audiences you are attracting to your business differently. However, be creative with your own digital products when you want to create and incorporate them into your business.