Finally, it's summer! Time for vacation, spending time on the lake, and an afternoon with friends in the pool. A must-wear costume for summer would be flaunting swimwear. And you must be able to participate in all the great activities with your swimsuit. You may shop online or at physical places to find the ideal swimsuit for your summer routine. But this article shares a few tips to make your journey of purchasing a swimsuit much easier.
Figure out what you want and need.
Do you want to surf or engage in other water sports? Do you lounge on the lovely waterfront in your bathing suit? Do you like swimwear for every occasion, or do you want a suit that can be used in various settings? You'll get closer to finding the ideal swimwear by answering these questions.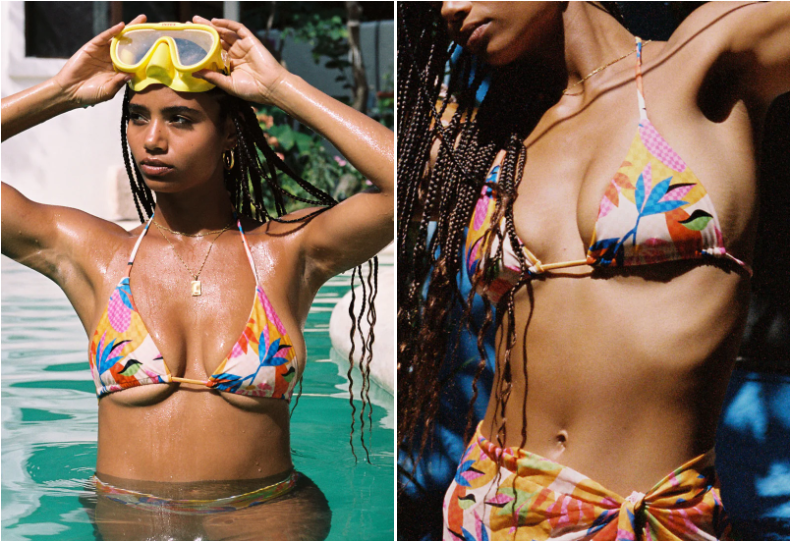 Try to mix and match.
Start by combining your favorite items to create the ideal swimsuit. The heights of many people vary from head to toe. Find the size that best matches the contour of your body first. Then, decide how much coverage and support you'll need based on your preferences and how you want to wear your new swimsuit. Less clothing will expose you to more sunshine, which is better if you enjoy the beach and want a great tan. When spending a perfect day playing beach volleyball, walking in the surf, or spending an extended time in the waves, more covering offers you support and sun protection.
Find a cut that works for you.
An incredible variety of designs is available, including one-piece and bikini styles in various cuts from various companies. There are taller, cheeky, and more covering cuts available for the butt. Additionally, you can choose between low, standard, and high cuts. There are even more options for the top, including triangular bikinis, broad straps, push-up bras, and more. Each cut accommodates different forms.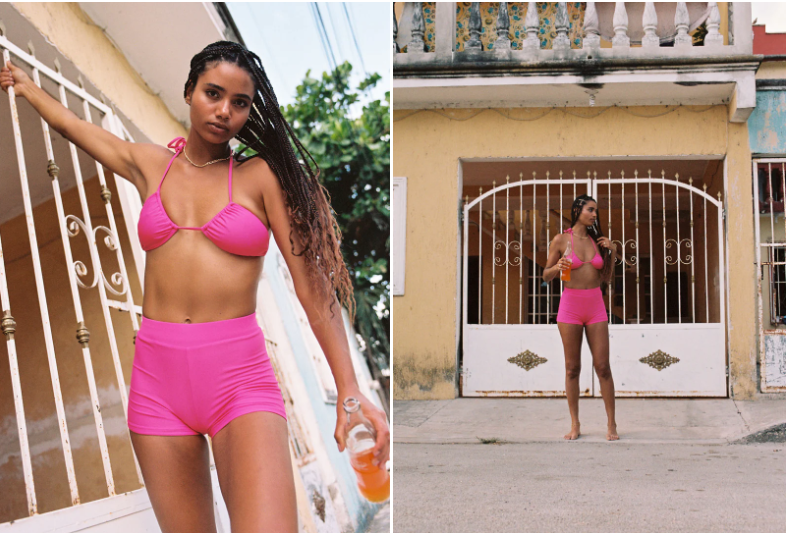 Two pieces vs. one piece
A two-piece swimsuit is a terrific method to accomplish two goals at once if you value variety by mixing several tops with the exact bottom. For example, you may select a more conventional base with a sports top and a top that provides softer support. One-piece swimsuits, however, have recently made a comeback in high fashion. You may expect to find vibrant hues, unique textures, and unique cuts from numerous manufacturers. What are its most significant advantages? All body types can enjoy the ease and lightness it offers.
Recognize your body type
Each body is unique. A person might be of any size or form. It's critical to understand your body form to choose the ideal swimwear. The hip, waist, and breast sizes and designs of swimwear differ. To determine your shape, measure each. Purchase a suit with a structure if you have a huge bust. This minimalist design is strong and trim. The breast and hips are exquisitely complimented by the gathered fabric around the waist. Next, choose a colorful polka-dot bikini that highlights your breast and reveals your legs beginning at a very high waist if your bust is tiny.
Follow this advice to locate the ideal swimwear regardless of size, shape, or style.
Conclusion
Previously, you had to decide between "great fashionable style" and "comfortable style." Those days are passed as now you can have it all in a bathing suit. Once you have a handle on the process, move on to the finishing touches.