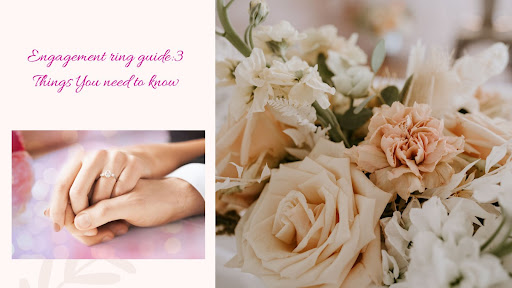 Buying an engagement ring for the person you love can be an excellent idea. It can spice up your love and make them feel special and appreciated. However, the process that precedes buying the engagement ring can be confusing, time-consuming, and sometimes challenging.
But then, you can simplify it by following some engagement ring buying tips. This article has some of the most important things to note when buying an engagement ring. It is the best guide to follow to ensure that you find the ultimate symbol of your commitment.
Read to the end for all you need to know.
What You Should Know Before Buying an Engagement Ring
There's a lot that you need to keep in mind when buying an engagement ring. Remember, you need to think about your partner whenever you want to buy an engagement ring. They will appreciate the engagement ring you buy if it looks good and meets their preferences. 
You need to ask yourself some critical questions about your partner before you buy them an engagement ring. Some of the questions include:
Does your partner wear jewelry?

Have they ever talked about wedding jewelry before?

What types of diamonds do they love the most?

Do they keep up with the latest fashion trends?
Finding answers to these questions will simplify your search for an engagement ring. If you know the jewelry your partner wears on a day-to-day basis, then you will find it easy to buy them jewelry. All you'll need to do is buy an engagement ring that looks like their other rings.
Knowing what your partner expects will also make it easy to plan a surprise. It will be easy to do if you know their preferred metal color and things like their ring size. Also, knowing how active they are will make it easier to settle on the best engagement rings on the market. 
Steps to Buying a Perfect Engagement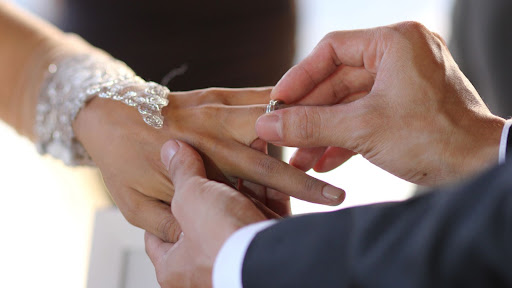 Buying the perfect engagement ring is everyone's ultimate plan. However, sometimes it might not be easy to find engagement rings that fit your partner's exact needs. This is especially if you fail to follow the correct steps when looking for and buying an engagement ring.
Thus, it will be vital to start by learning the best steps to follow when buying an engagement ring for your partner. This section will explore all these steps and make it easier to buy an engagement ring that best fits your partner. It will also make sure that you pick out something that they'll happily wear every day.
 Here are some of the steps to follow.
Choose the Metal Type.
It will be vital to start by choosing the metal type of your engagement ring. There are various metal types that you can consider depending on the needs of your partner. The four basic metal types you'll find are yellow gold, rose gold, white gold, and platinum.
The main factor to consider when choosing a metal type is skin tone. It is vital that the metal type you settle on matches your partner's skin tone. It also needs to fit their style and personal preferences. That will help ensure you choose what best fits their needs.
Pick the Perfect Diamond
The next step should be choosing the perfect diamond for your partner. We have already briefly mentioned some factors that will help you settle on the best engagement ring. For instance, you need to ensure that the diamond you choose fits into your partner's finger.
You can measure your partner's finger size or measure one of their rings. This will help you settle on an engagement ring that's not too tight or too loose. You also need to consider the diamond shape and the 4Cs, which include diamond cut, clarity, color, and carat weight.
Consider Your Budget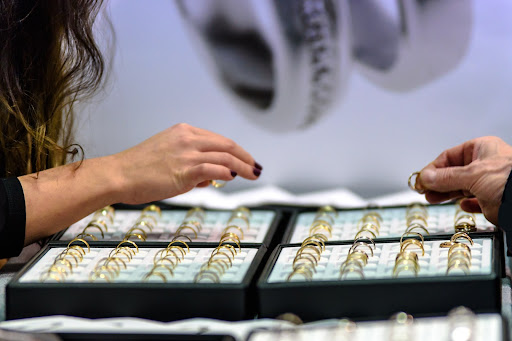 When selecting a diamond ring for your partner, you must consider your budget. Your budget will determine the type and quality of the engagement ring you'll buy. You need to start by thinking about how much you are willing and able to spend on an engagement ring.
You can also conduct some research on how much couples spend on engagement rings. For instance, a survey was conducted by Q Report on couples about how much they spend on engagement rings. Results showed that they spend anywhere between $5,000 and $15,000, or an average of $6000, on engagement rings.
However, it is worth noting that there are no rules on how much to spend on an engagement ring. You can spend as much or as little as you want to. The amount you invest in a ring will depend on several factors, with the ring quality as the main pricing factor.
However, you should not make price the main factor when buying an engagement ring. The temptation to go for a cheaper engagement ring might make you end up making the wrong choice. The best option is to go for an engagement ring that fits well into your budget.
The Top Engagement Ring Trends of 2022
It will also be vital to learn about the various engagement ring trends in the diamond industry. If you are looking for trending engagement rings that you'll die to get your hands on, then do not look further. Toi Et Moi, gender-neutral rings, and colorful gemstones are currently trending.
You can also consider vintage nostalgia and contoured stacks when looking for the perfect engagement ring. Those, along with others like the petite side stones, big and blingy, or black ice, will make your engagement surprise truly worth it and also make your fiance feel elated.
Conclusion
This article has explored everything you needed to know about engagement rings. Buying one can be a daunting task, which makes it vital to find expert help. This article is one of the best resources to use when starting to buy an engagement ring for your loved one.
It has provided all the background information you need to know before you start shopping for an engagement ring. It has also explored the various steps to follow when looking for the perfect engagement ring. Lastly, you now know the top engagement ring trends of 2022.