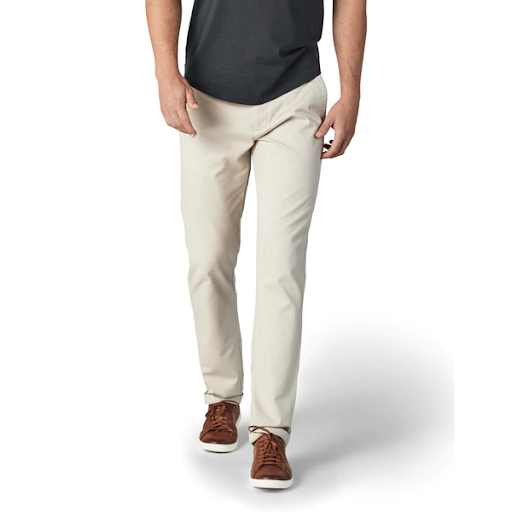 Chinos would be a wise option as they are comfortable and versatile. From casual summer outfits to formal dressing, you can go with a maximum number of styles with men's slim-fit chinos. Are you unsure how to wear chinos? This comprehensive guide will teach you everything.
What are Chinos?
Chino is a twill cotton fabric. It's strong and long-lasting and is used for making denim. Chinos nowadays exist in different shapes and sizes; however, they usually feature the following characteristics:
The front is completely flat (no pleats)
Stitching that is hidden
Front pockets with a slant
Belt Loops
Back pockets with jet
Know Brief History of Chinos Pants
Chinos, like many other clothing pieces, have military origins. They were created in 1898 for American troops during the Spanish–American War. The costumes of these soldiers were constructed of Chinese twill cotton, and the term "chino" is derived from the Spanish word for "China."
These original chinos were always made of 100% cotton twill and came in a light brown tone (khaki). Chinos are still made of 100% cotton twill, as well as a variety of synthetic blends with performance characteristics, including stretch, temperature regulation, and moisture-wicking. In today's era, chinos trouser pants for men are available in a broad range of colors, sizes, weights, and cuts.
The Major Difference Between Chinos and Khakis
Khaki trousers and Khaki chinos used to be two distinct pant designs. Both originated in the East and were popularized by Western armed forces.
The term "khaki" refers to a light tan color invented by a British General named Sir Harry Lumsden. Menswear experts still distinguish between khaki pants and chinos, claiming that khakis are more informal and rugged while chinos are dressier and finer. However, for most guys, the two terms are nearly synonymous.
However, when someone says they're wearing khakis, they aren't always referring to chinos. It's possible they're referring to khaki slacks (dress pants).
Be certain that chino is the fabric and khaki is the shade. Chinos come in a wide range of hues, including khaki.
The Core Difference Between Chinos and Jeans
Chinos vs. jeans: which is better? Well, that is controversial. Especially with casual clothing, the two styles are frequently interchangeable.
However, I believe chinos have an advantage over jeans for one reason: They're less difficult to dress up.
Yes, a tucked-in shirt and jacket can be worn with jeans. Most jeans, on the other hand, are more casual than most chinos.
I believe that if a man could only have one pair of pants, chinos would be the greatest option.
Chinos are more adaptable than jeans since they may be worked well for casual, semi-formal, and formals.
The Key Difference Between Chinos and Dress Pants
The majority of people consider dress pants as woolen trousers. These could be part of a suit that can be purchased and worn individually.
dress pants are often manufactured from wool or a wool blend. They're dressier than chinos since they're softer and nicer.
dress pants are usually dry washed and pressed with a crease in the front. Based on personal preference and fashion trends, they may also have cuffs or ruffles.
That's all about the Chinos trousers.